2022 Annual General Meeting
The club held its AGM on the 27th January 2022.This was well attended at the refurbished Hall Venue.
The meeting began with the out going President Ghalib Al-Nasser handing over the proceedings to the chairman Bill Squires.Bill began the meeting and then asked for a minutes silence in respect of Brian Harvey one of our members who had passed away earlier in the month. The clubs sympathies are given to to his brother Terry and family who are regularly seen at out Open show.
The club welcomed a new member Michael Locking and hope he enjoys a long and interesting membership.
Appologies were recorded . No matters were arising from the minutes prepared from the 2019 AGM.
The outgoing President Ghalib Al-Nasser then handed over the chain of Office to the incoming President David Raffis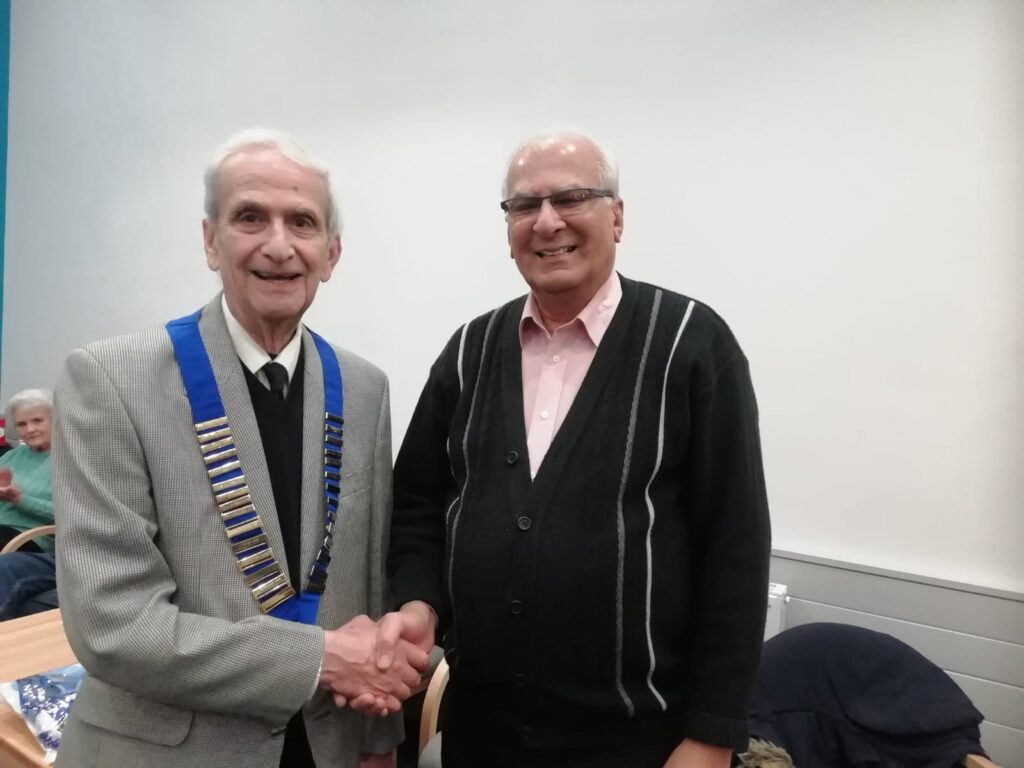 All the Officers reports then followed (for full details please see Minutes).
The following Officers were re elected
President elect -Peter Stevens
Chairman – Bill Squires
Vice Chairman – George Mc Millan
General Secretary – John Gibbens
Membership Secretary – John Gibbens
Web Site Manager – John Gibbens
Show Organiser Ghalib Al-Nasser
Show Manager – George Mcmillan
Show Secretary – Peter Stevens and Janice Al-Nasser
Patronage Secretary – Steven Squires
Publicity Officer – David Rafis
Social Secretary – Sandra Stevens
Auditor – Graham Barton
The chairman then went through the 2022 calendar and events scheduled for the year.(available for download on the events tab).
Membership subscription was then discussed at length and a members decision made to maintain the existing rates of £5 per person and free memberships to juniors up to 17 years old.
There was then a general discussion about the club utilising technologies with a view to having and maintaining a you tube channel.