This month saw the judging of the Annual table show and Peter's Swindle
23 members attended on the night.
The evening was occupied wholly with the two bird competitions and a total of 69 birds were judged by guest James Gillan who kindly drove across two counties with his partner Sarah to attend the meeting and judge this and the annual Table show.
Members who opted in to the swindle (£5 a ring) brought their birds that early this year they had placed their designated rings on.These birds were judged to find the top 5 birds which all come with prize money from the swindle.
There was money at stake and points at stake.All eyes were on James who handled the pressure well in a competent manner.The club was most grateful for his attendance and assistance.
For the Swindle – The following members were placed
1st Richard Mann/Graham Barton – Grey Green Cin Normal Cock prize £60
2nd Ghallib and Janice Al-Nasser – Grey Green Cin Normal Hen prize £40
3rd Peter and Sandra Stevens – Double Factor Spangle Cock prize £30
4th John Gibbens – Sky Blue Spangle prize £15
5th Ghallib and Janice Al-Nasser – Sky Blue Spangle prize £10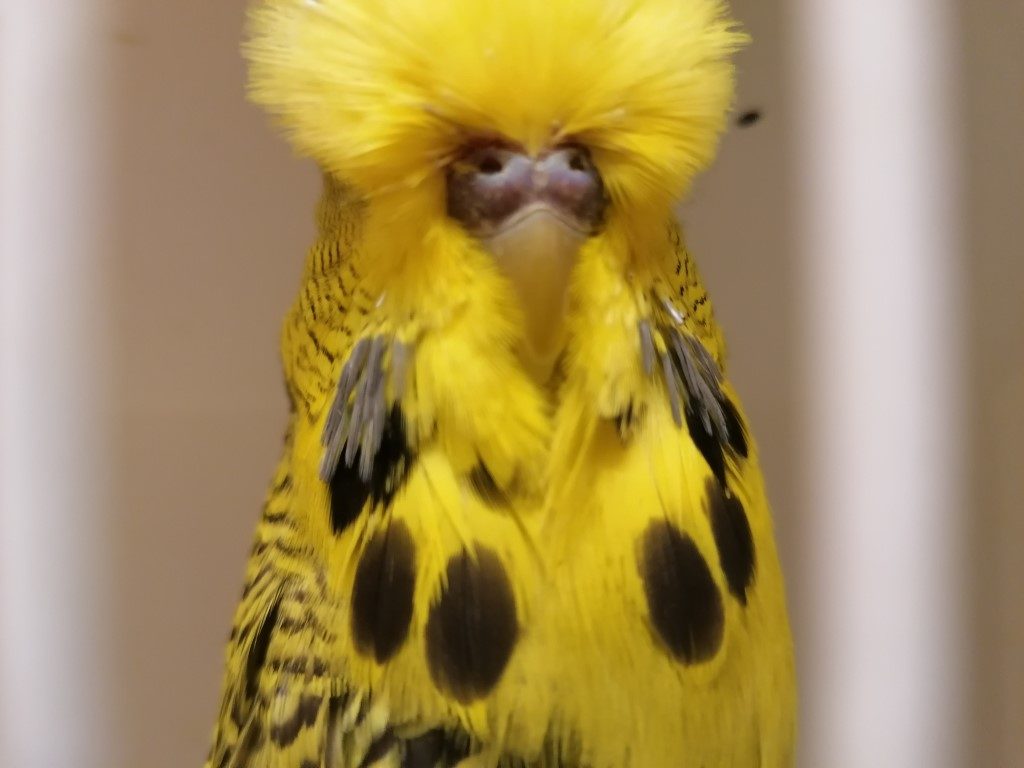 James Gillan Judging the Swindle Birds
James then moved on to judge the Yearly mini schedual colour competition with a large entry of 55 birds. There was 6 sections with all status birds being judged in the same class. Points were awarded for the first seven placed birds.
John and Andy managed and stewarded the show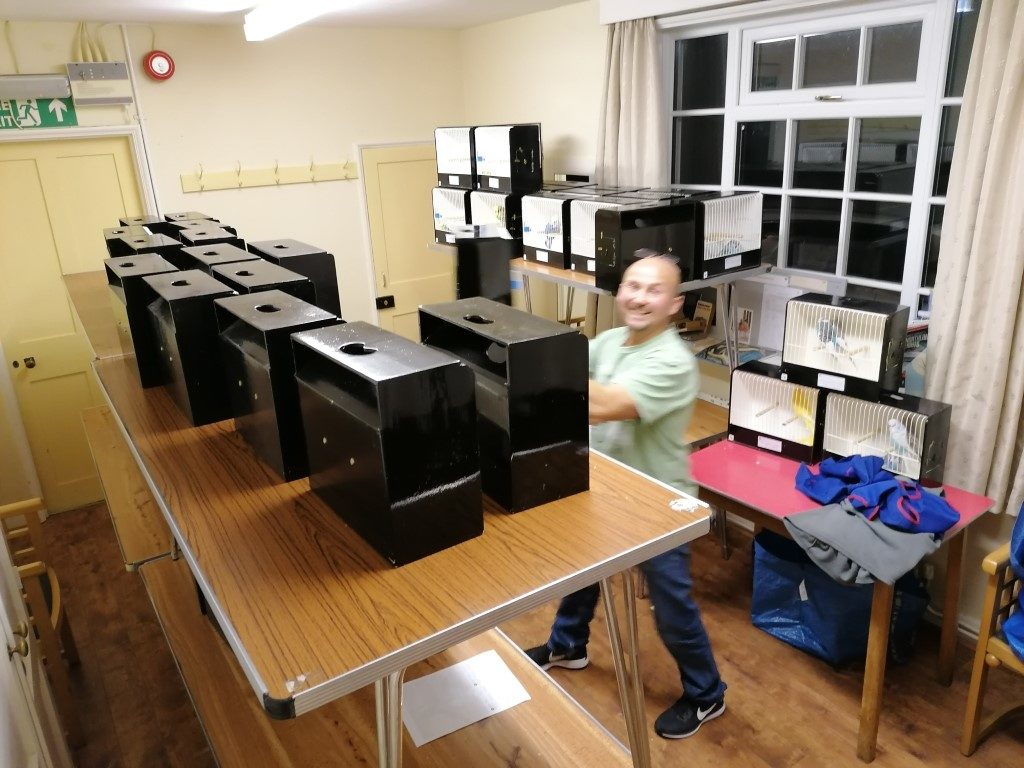 the results were as follows
exhibitors
champion/Int 9 members
Novice 4 members
Junior 1 (3 members)
WINNER
champion/Intermediate Peter and Sandra Stevens 42 Points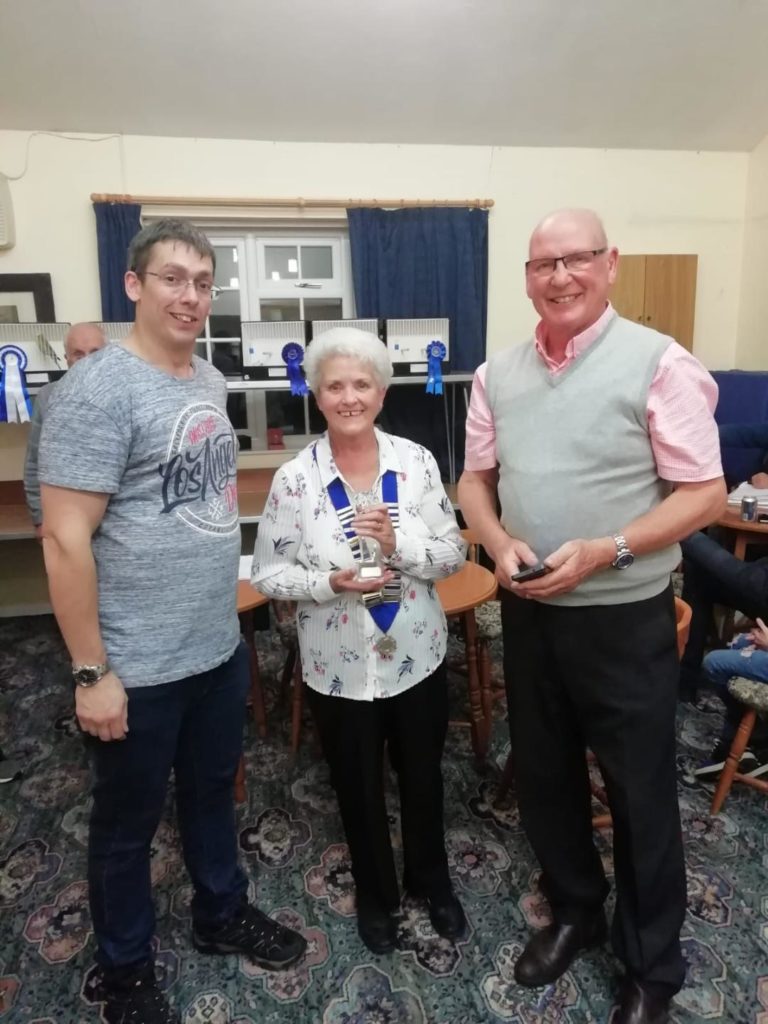 Novice winner John Gibbens 39 Points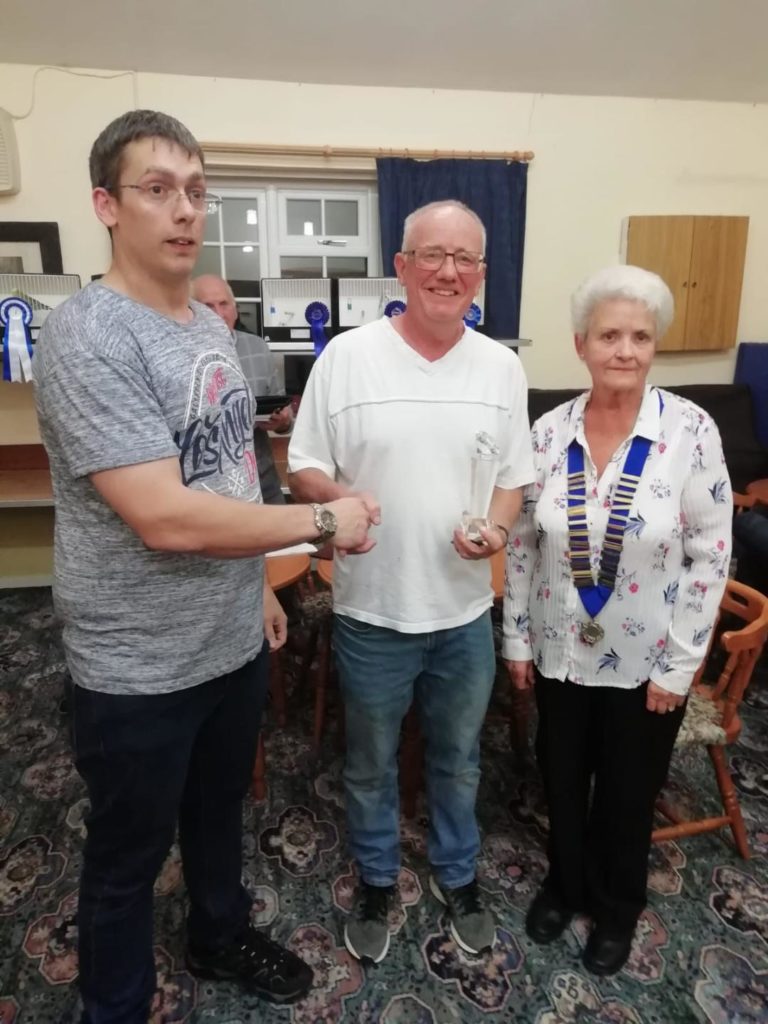 Best Junior – The Fordham Partnership 32 points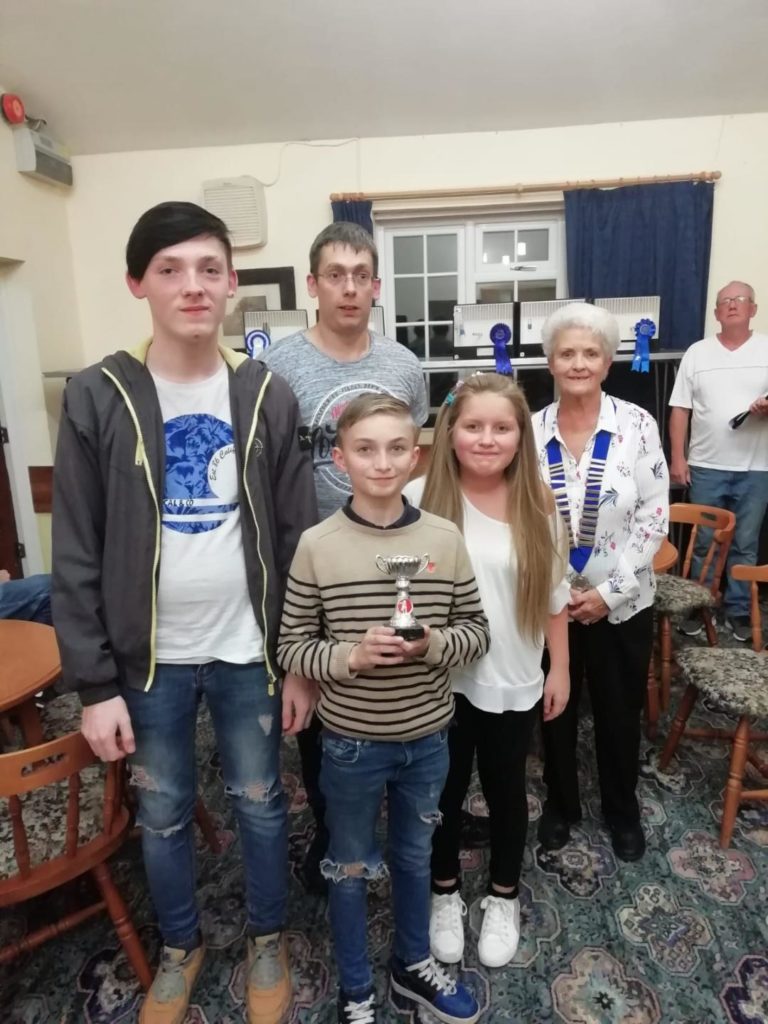 Overall 4th Place Ghallib and Janice Al-nasser – 24points
Overall 5th Place John Fordham – 16 points
joint 6th Bill Squires,Mann/Barton,Andy Brooks,Martin Frost – all had 12 points 
Best Cinamon Barton/Mann

Best Pied All-Nasser Partnership

Best Green John Gibbens

Best Spangle/YF Stevens Partnerships

Best Blue Gibbens