The November meeting consisted 0f a sales and Auction night. Plus the the 2021 pre nominated ring members, more commonly known as "Peters Swindle". This is the annual event where members pay £5 a ring (max 2)and the bird with that ring number on is judged at the end of the year. The entry fee is paid out to the winners.
Prior to this, the chairman Bill Squires addressed a few club items. Firstly the club had new members The Thorpe Family Paul, Jennie and children Freddie James and Eliza.
After suitable refreshments the Judge Janice Al Nasser Judged the 7 Swindle birds as follows 
Peter and Sandra Stevens with a Spangle Opaline Sky Cock £30
2nd place John Gibbens with a Dominant Pied sky yellow face cock £20
3rd place Peter and Sandra Stevens with Spangle Opaline Sky hen £10
4th place Alan with a light Green cock £5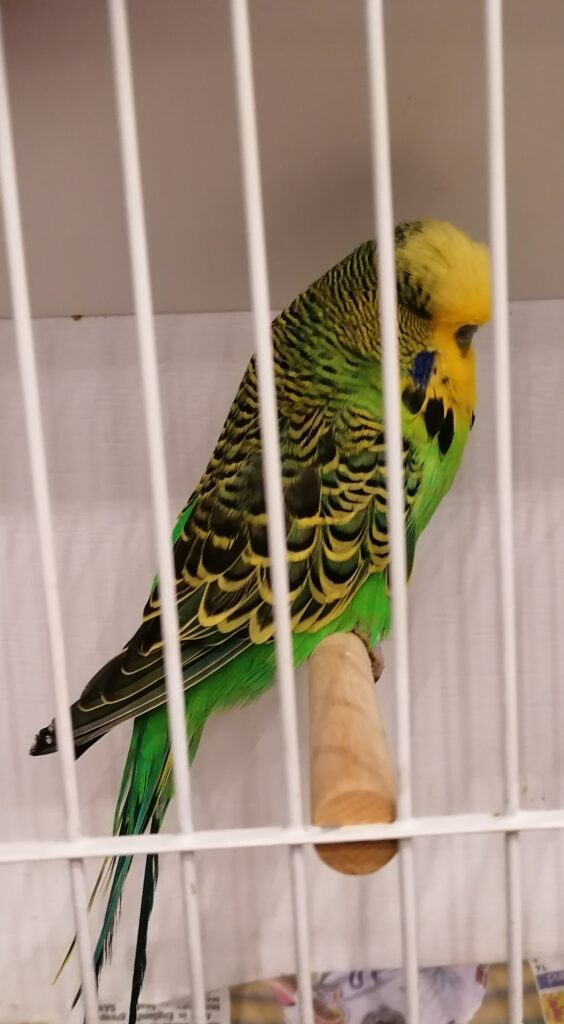 The auction was a good success.Supervised by Bill some bargains were picked up with bird equipment and general items.£145 was raised from the sales night.Well done to all those who donated and bought.