February Meeting was very well attended with nearly 30 members present.
Our Speaker for the night was the well known and respected Breeder and Panel Judge Gavin Carter. Gavin kindly traveled from Eastbourne and Ghallib and Janice kindly put him up for the night.
Gavin conducted his presentation on the keeping and breeding of Budgies. He utilised his laptop and projector and conducted a very interesting talk for ninety minutes. The members were keen to engage with him and he freely answered their questions and provided advice when asked.Gavin was keen to emphasise that the methods talked about and advice given worked well for him and produced good  results in his bird room.
At Half time Gavin agreed to judge the Table show. (Full details of this are on the web site)
A number of awards were given during the evening
Below Ghalib Al-Nasser presents  Peter and Sandra Stevens with the London and Southern Counties Chelfer award for Intermediate Brest breeder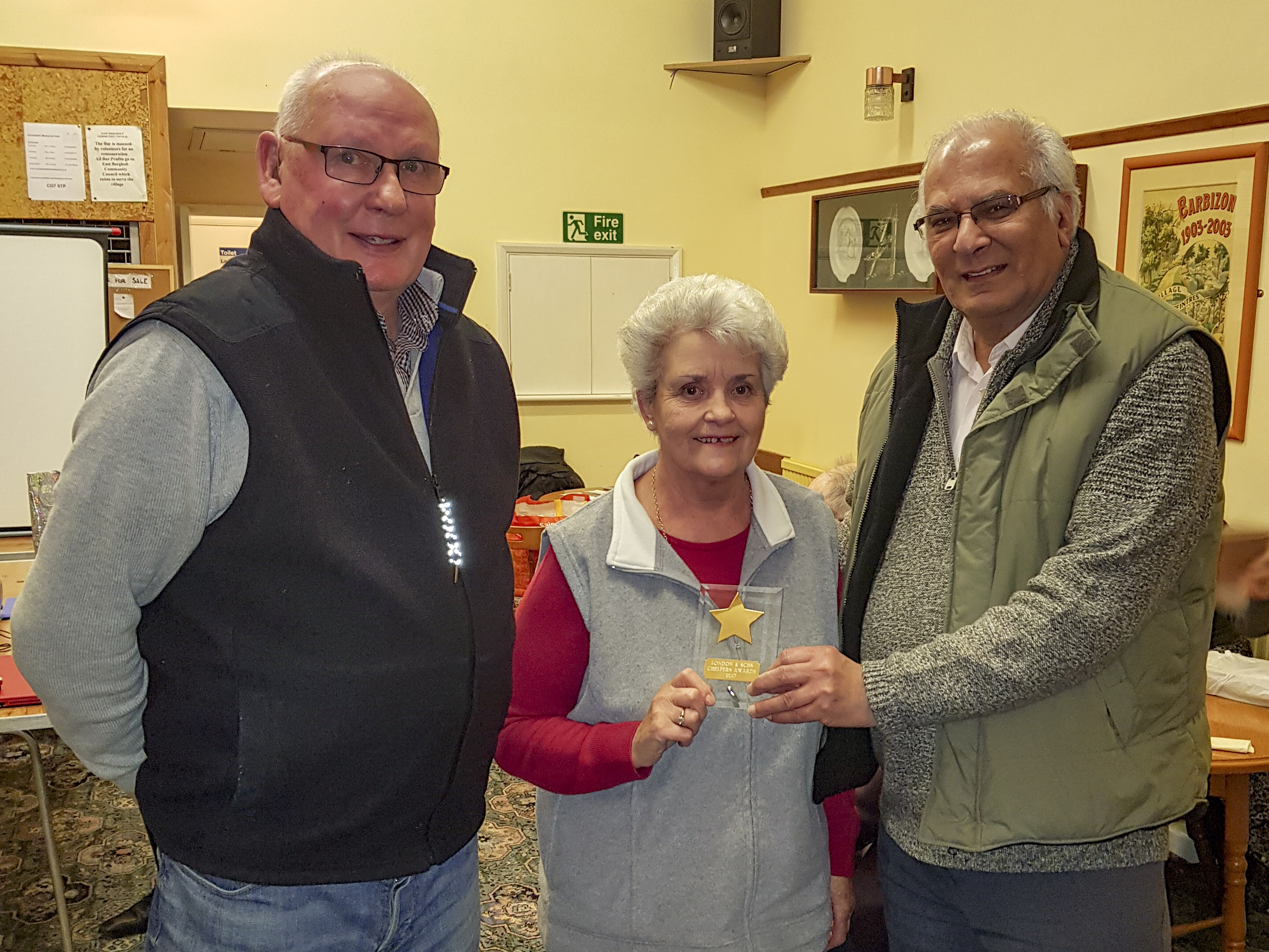 Gavin Carter presenting Dave Stephenson with most points won Colour competition 2017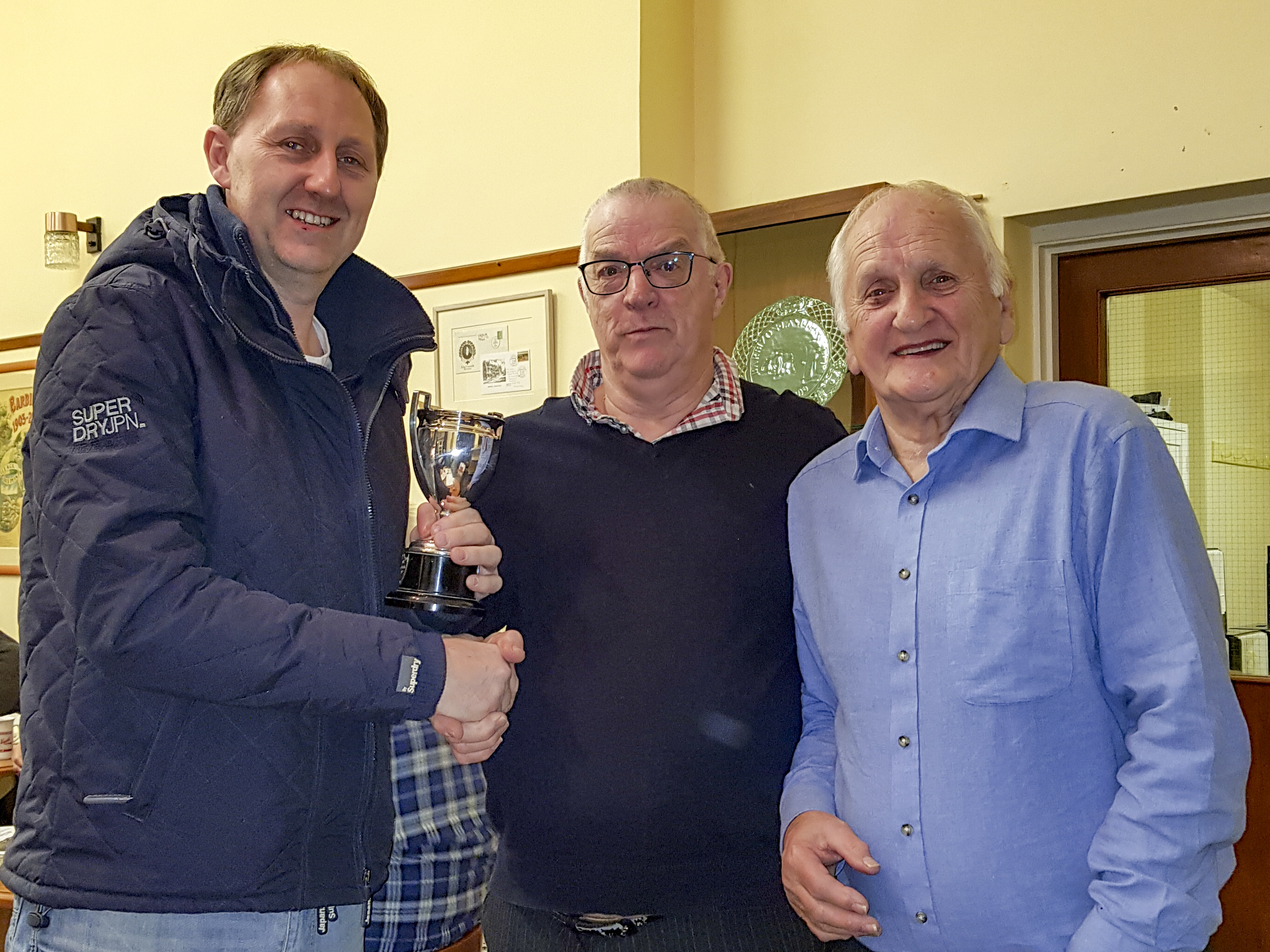 Gavin Carter presenting Sandra with 2nd most points scored Colour competition 2017